Edit (July 1st): CYWE is no longer accepting new registrations for Summer 2018. See you all next year!
Conductor Graham Fast and the CYWE presents…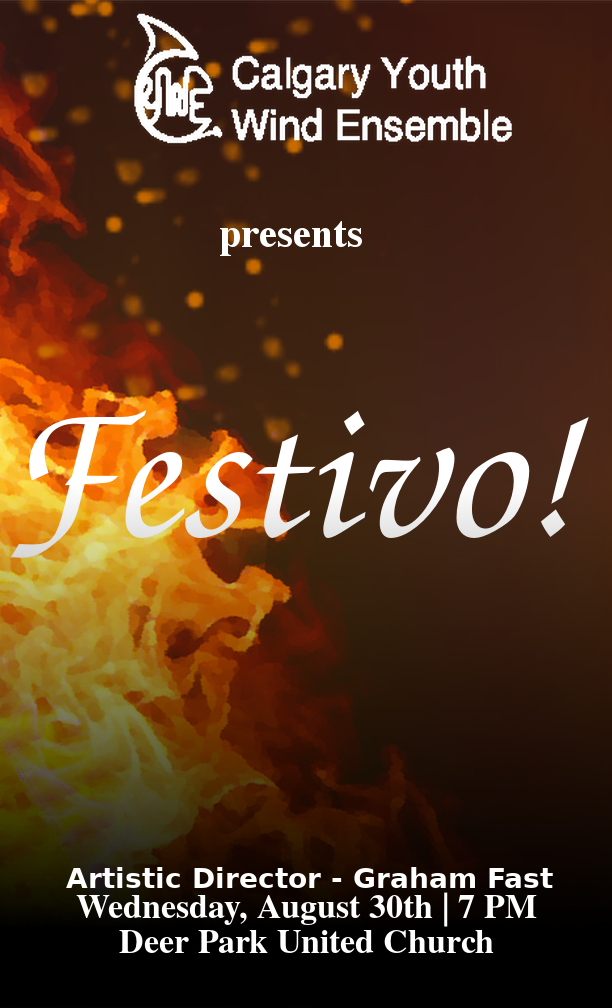 Tickets are $15 per person, and $10 per person for groups of 3 or more.
Special thanks to Dannika Amft for the design of the poster.
The Calgary Youth Wind Ensemble, with Conductor Kevin Ponte.
Photo credits to Matthew Mort.